Crop Tools
All posts tagged Crop Tools
Sometimes the most innocuous of posts, namely: How Did I Crop in 2013, create the most interesting (to me at least) feedback. The post hit the WordPress Universe and my first comment was from a gentleman named Jeffery Friedl who enlightened me about his Data Explorer Plugin which allows me to analyze my prior cropping in great detail within my Lightroom™ catalog.
Twitter erupted today… ( @rikkflohr )
…when, Victoria Bampton, the Lightroom Queen retweeted my How Did I Crop in 2013 tweet and John Beardsworth chimed in with a tweet about his plugin called Search and Replace and its Parse & Audit's ability to further analyze my crops.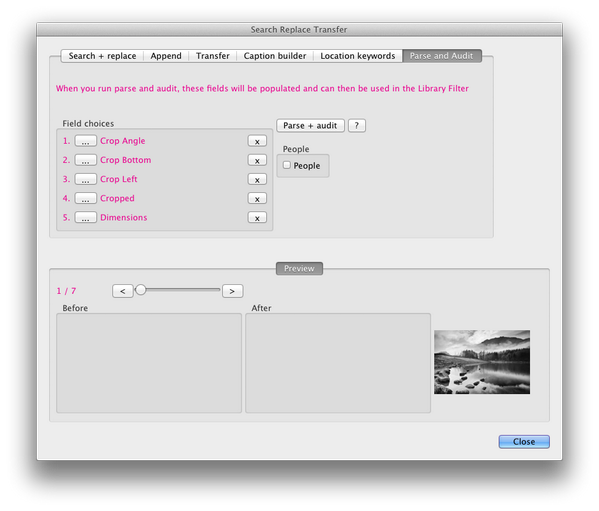 To quote Walter Pidgeon's character Morbius on Forbidden Planet:

"How ironic that a simple scholar, with no ambition, beyond a modest measure of seclusion, should out of the clear sky, find himself besieged by an army of fellow creatures, all grimly determined to be of service."
Being a statistical data freak, and ever seeking to understand how and why I and, by extension, all of you, crop the way we do, I was giddy with the prospect of not one-but two additional tools, out of the clear sky, with which to be besieged!
Armed with these two plugins, I am going to spend a little time getting to know my crops in even more intimate detail. I plan to report back to you on what I have learned…
Rikk Flohr © 2014